---
---
Contents
Choosing a Kitchen Look
Evaluating Family Needs
Determining Kitchen Activities
Understanding the Existing Structure
Adding Space to the Kitchen
Organizing the Functional Areas
Drawing Plans
Specifying the Construction Elements
Walls
Doors
Windows
Flooring
Ceilings
Plumbing
Electrical
Lighting
Heating and Cooling
Choosing Cabinets, Fixtures, and Appliances
Cabinets
Countertops
Sinks and Faucets
Dishwashers and Dish Drains
Waste-Management Components
Cooking Appliances
Ventilation
Refrigerators and Freezers
Finalizing the Plans
Adding Finishing Touches
---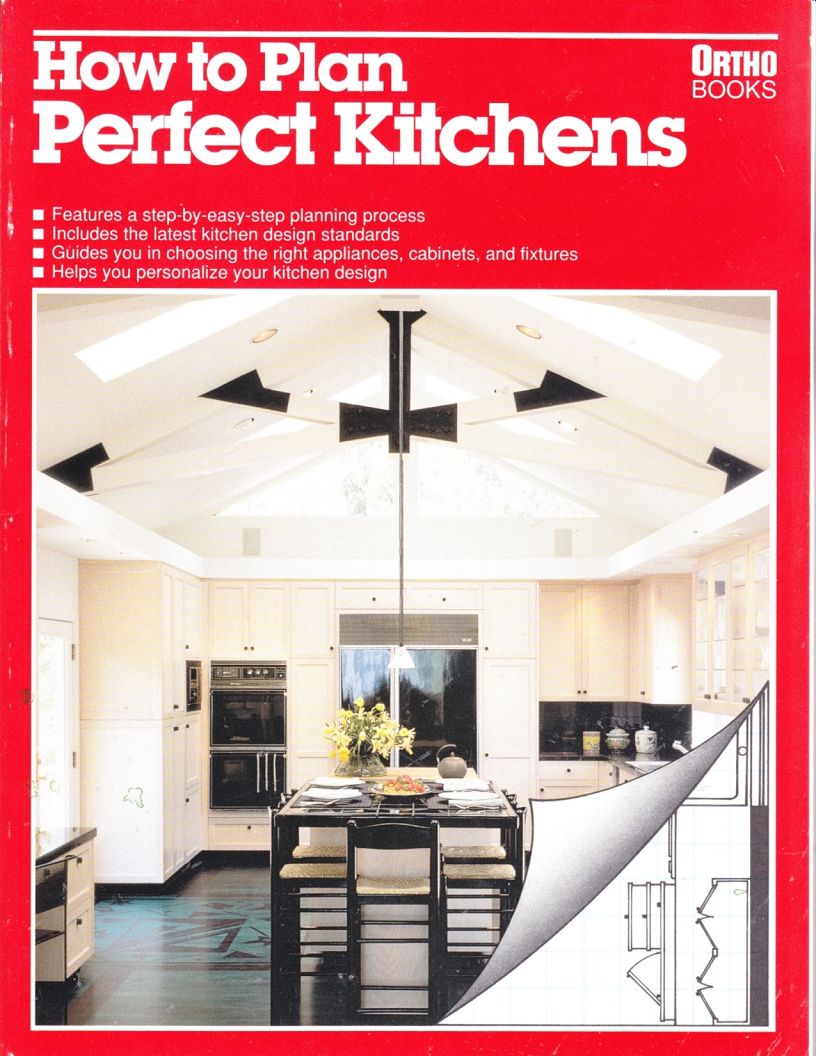 Front Cover: The serene balance of this dramatic space was achieved by planning every detail in harmony with all the other elements. With this planning guide, you can have the kitchen of your dreams. In simple, can-do steps, it covers every aspect of kitchen planning, from creating an efficient layout to specifying construction materials, from choosing appliances to personalizing your kitchen.
Other Books from the Ortho Library:
How to Plan & Build Bookcases, Cabinets & Shelves
Designing & Remodeling Kitchens
Designing & Remodeling Bathrooms
How to Design & Build Fences & Gates
Basic Masonry Techniques
Deck Plans Roofs & Sidings
Basic Remodeling Techniques
How to Design & Install Outdoor Lighting
How to Design & Build Storage Projects
How to Design & Build Decks & Patios
Building Birdhouses & Feeders
Deck & Patio Upgrades
How to Plan & Remodel Attics & Basements
How to Install Ceramic Tile
Basic Wiring Techniques
Interior Lighting
Floors & Floor Coverings
Finish Carpentry Basics
Cost-Effective Home Upgrades
Doors, Windows & Skylights: Selecting & Installing
Home Workshops House Painting
Interior Decorating
Garden Construction
Outdoor Shelter Plans:
Overheads, Sheds & Gazebos
---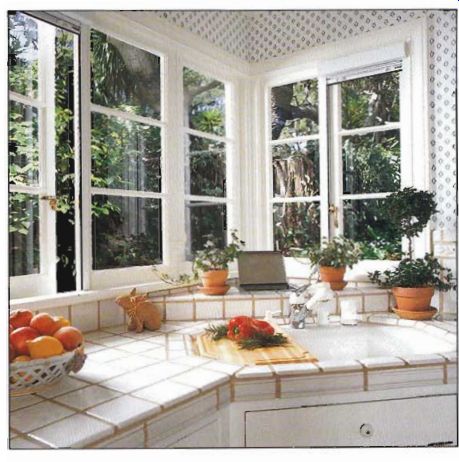 Above: The before and after floor plans for this kitchen are presented on pages 33 and 107.
How to Plan Perfect Kitchens
Features a step-by-easy-step planning process
Includes the latest kitchen design standards
Guides you in choosing the right appliances, cabinets, and fixtures
Helps you personalize your kitchen design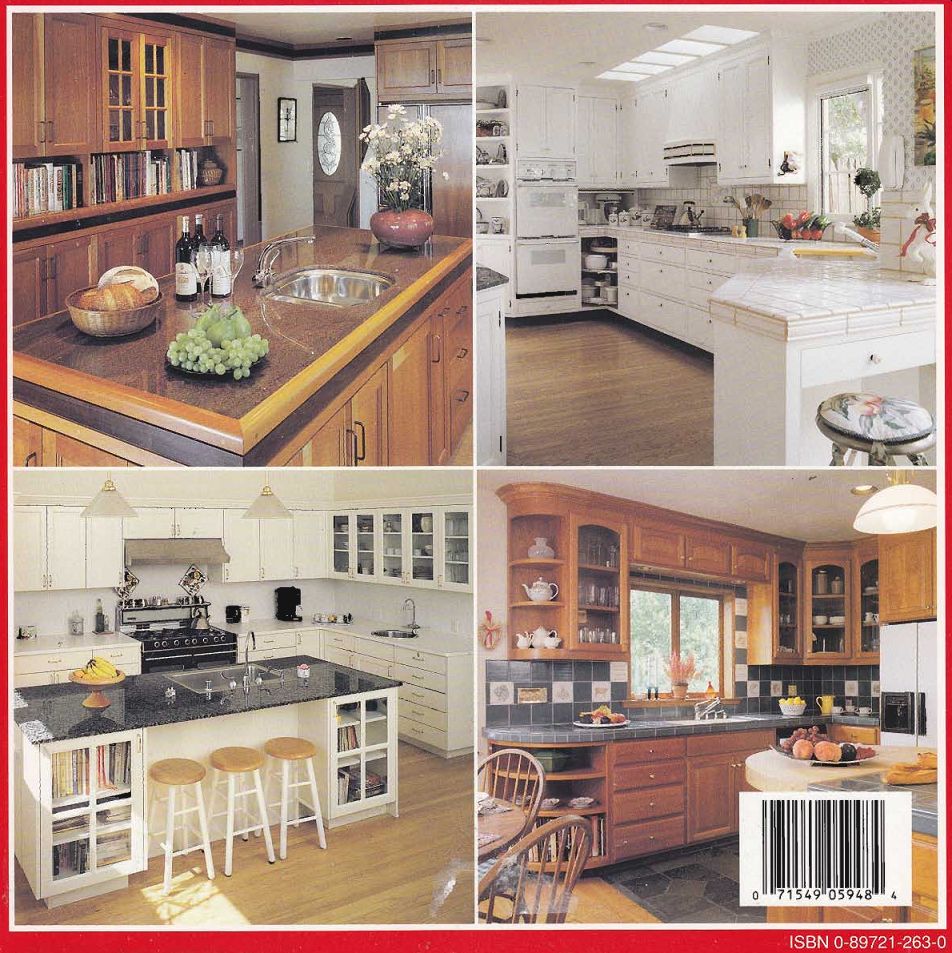 (above) Back Cover:
Top left: The oak Door, brown granite countertop, and stain less steel sink enhance the rich coloring of the pecan and walnut cabinets.
Top right: Abundant natural light, ample counter space, ac cess to appliances, and convenient storage were high on the planning list for this kitchen.
Bottom left: This compact work center is as efficient as a ships galley but versatile enough for the whole crew.
Bottom right: Cherry cabinets, slate flooring, and blue-green tiles create a rich blend of contrasting materials.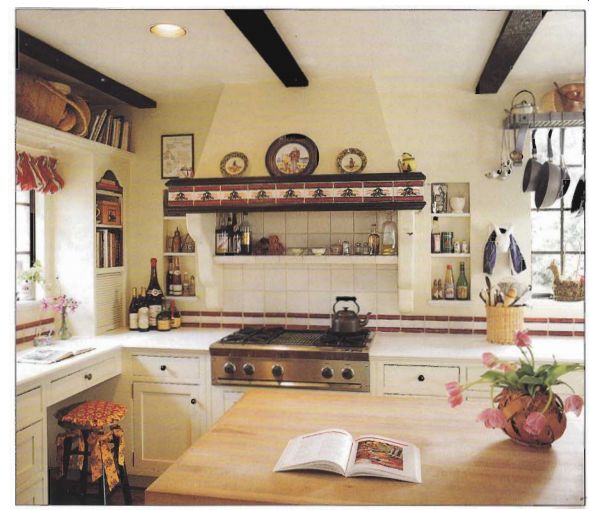 ABOVE: The remodeling of this 1929 kitchen retained the French country theme of the house while meeting space requirements for modern appliances.

How to Plan Perfect Kitchens
Created and Designed by the Editorial Staff of Ortho Books
Project Editor: Jill Fox
Writer Kathleen M. Kiely
Design Consultant Jenepher Walker, CKD
Principal Photographer Geoffrey Nilsen
Photography Editor Roberta Spieckerman
Illustrator Mitzi McCarthy
Ortho Books
Publisher: Robert B. Loperena Editorial Director Christine Jordan Production Director Ernie S. Tasaki Managing Editors Robert J. Beckstrom Michael D. Smith Sally W. Smith System Manager Linda M. Bouchard Editorial Assistants Joni Chistiansen Sally J. French
No portion of this book may be reproduced without written permission from the publisher.
We are not responsible for unsolicited manuscripts, photographs, or illustrations.
Before purchasing material discussed in this book, be sure to check with local building authorities to verify. And review all construction step. Every effort has been made at the time of publication to guarantee the accuracy of the names and addresses of information sources and suppliers, and in the technical data and recommendations contained. However, readers should check for their own assurance and must be responsible for selection and use of suppliers, supplies, materials, and chemical products.
Address all inquiries to:
Ortho Books
Box 5006
San Ramon, CA 94583-0906, USA
Copyright 1994, Monsanto Company
All rights reserved under international and Pan-American Copyright conventions.
---
Also see: Quick, Cost-Effective Home Upgrades [Ortho series]
Finish Carpentry Basics by Ortho Books - published 1991