---
---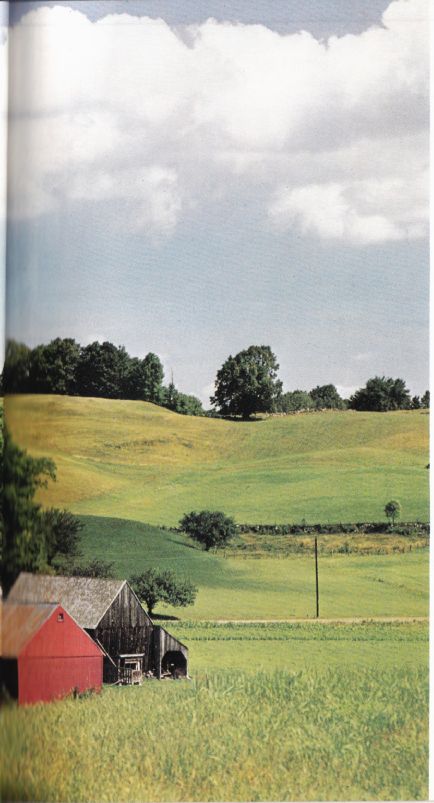 A house, we like to believe, can be a noble consort to man and the trees. The house should have repose and such texture as will quiet the whole and make it graciously one with external nature.
—Frank Lloyd Wright, The Natural House
The homes of the settlers conformed naturally to the great architect's precepts. People built slowly in those days, over generations, and they understood their land as only those who spend their lives on it can. Their building materials were the very stuff of the earth around them—trees from their woods, rocks from their fields, adobe mud beneath their feet—so it was small wonder that their homes blended well with the surrounding countryside. Above all, they built their homes themselves, and so each mitered beam, each length of floorboard, each hand-riven shingle took on a special meaning of its own. In Land: Buying It, Building on It, the process of creating a home the traditional way is described, from the acquisition of a site to the construction of the house to the installation of walls and outbuildings. Some of these jobs are difficult; others are within the capabilities of the average person. All help impart a personal touch to a house. In the final analysis that is the ingredient that makes a house a home.
---
Buying Country Property
Planning Your Home
Preparing the Site
Converting Trees Into Lumber
Building a Log Cabin
Building with Adobe
Building a Stone House
Raising a Barn
Developing a Water Supply
Saunas and Hot Tubs
Sanitation
Fireplace Construction and Design
Stone Walls and Brick Pavements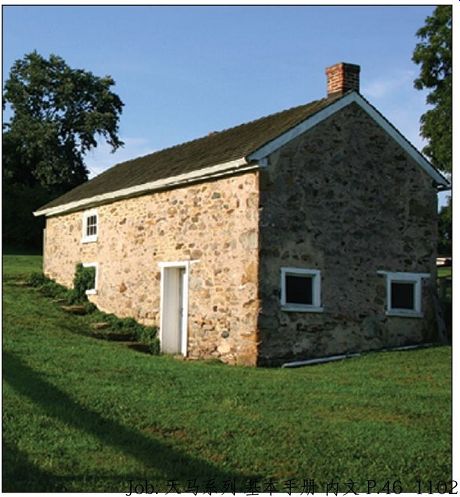 ------------ Springhouse is made of stone and built into the hillside to keep the interior cool in all seasons.