---
---
Functioning Hardware:
Hinges: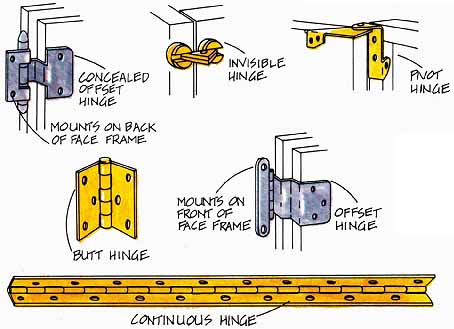 Catches: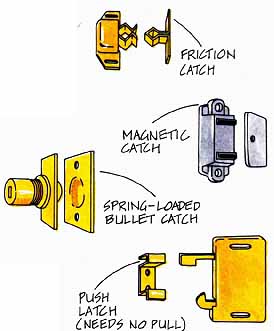 Pulls, Knobs, and Decorative Hardware:

Installation Hardware
Wall Fasteners: Select wall fasteners according to your wall's construction. When you can locate studs, and they're just where you need them, fasten the work with screws. To fasten a project to the wall itself, use expansion shields or hollow-wall fasteners.

Prev.: Face Frames and Miter Boxes

Next: Finishing
ALL ARTICLES in this Guide:
DIY and Custom-Made Storage Solutions: Components You Can Build for Home, Office ... as a Hobby or for Sale (Profit, earn Income)