---
---


Contents
Introduction (this page, below)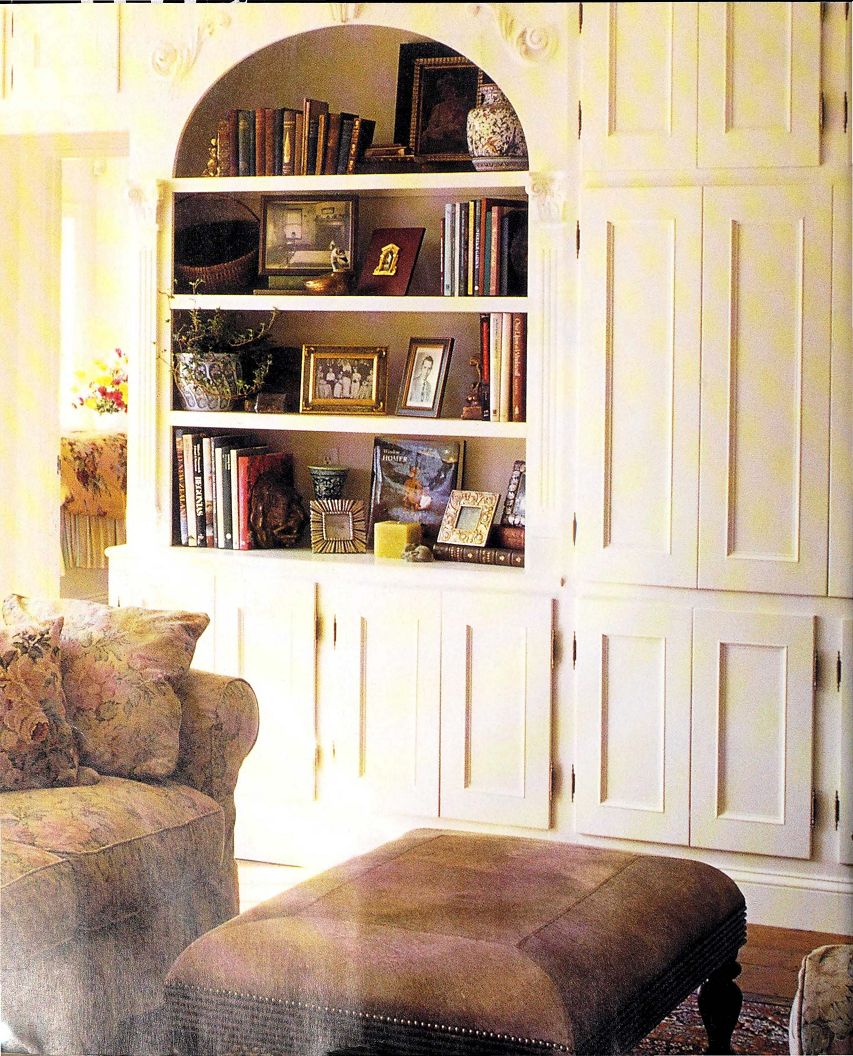 ---
Introduction
I watched a squirrel from my kitchen window this morning as it scuttled up a post, chomped madly on an acorn, dashed down the post, and zigzagged through the grass, looking for a place to bury the acorn.
It took a few more bites, ran a few steps, stopped suddenly, dug a quick hole, and dropped in the acorn, scrabbling the soil and grass frantically across the top. "And you're going to remember where that one is next spring?" I said to the squirrel.
But, in truth, there was no good reason to feel smug; squirrels are not the only species rushing around looking for some thing stored months ago, somewhere. Take a March morning, the first day of spring soccer--when shin pads, soccer cleats, and soccer balls have to be dug out of wherever they were tossed last November, grass and mud dried between the cleats, the ball now a bit wilted. Or take a Thursday night in December, when you remember that your kindergartner's class is supposed to decorate two dozen gingerbread cookies the next day. Where did you put that king-size jar of ground ginger that you bought last month? On the pantry shelf next to the baking powder? In the cupboard next to the flour canister' Maybe it's still in the crate with the 1,000 cups, plates, and napkins bought at the same big-box store. Where is that crate?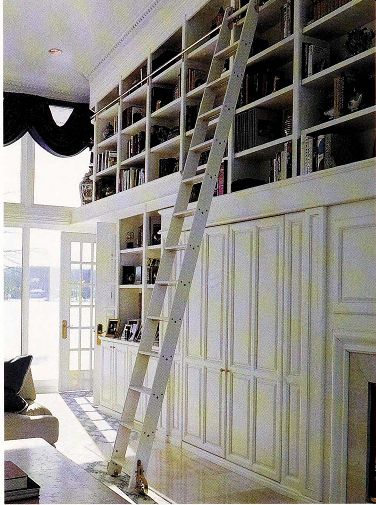 --- This towering wall of built-in cabinetry provides a home for everything from the TV to knick-knacks and family photos-it could probably house the family, too, in a pinch.
While we all know that life would be much more pleasant if we were all perfectly organized, trying to get to that point can feel like a monumental task. I hope that this guide will help demystify the process of designing good storage and help you use the resources available to create household storage that is both at tractive and functional.
Approaching storage design systematically will help you tackle this big project, while also helping to ensure that the proper storage system is chosen. This guide moves through the major areas of a house with specific storage ideas and examples for each room. Keep in mind that this guide shows storage in real, lived-in houses, with no product photos interspersed. You can learn a tremendous amount from studying catalogs and stores that sell storage products, and these products will solve many of your storage dilemmas. However, seemingly good storage concepts don't always translate to real world functionality, so I've chosen to examine storage that works in its natural environment.
But before you begin, you must first rid yourself of what you don't really need or love. Life hasn't changed much since the 19th century, when Thoreau suggested that we "simplify, simplify. " Do try to simplify, first by getting rid of old things that no longer have a purpose-be it practical or sentimental--and then by forging ahead and devising storage for the objects that you're pretty sure you can't live with out, plus some.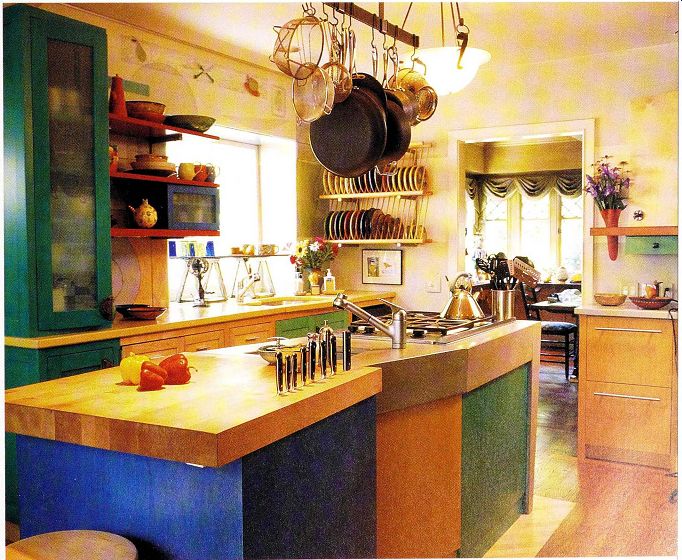 ------ This exuberant kitchen, made primarily from stained Finland birch, employs all manner of storage, which allows for maximum flexibility and ensures a perfect spot for everything.