Time-Life "Fix-It-Yourself" Book Series
(Time-Life "Home Repair and Improvement" and "Fix-it-Yourself" book series are now out of print!! But are still available from Amazon (see below links).
---

Time Life Fix it Yourself books

---
Authors: Various

The "Fix-It-Yourself" series appeared in the mid-1980s, with new volumes added on an unfixed schedule, through the late 1990s.. The original series was followed by the limited "Fix Yourself ..." series. And all-in-one "digests". See images below for examples.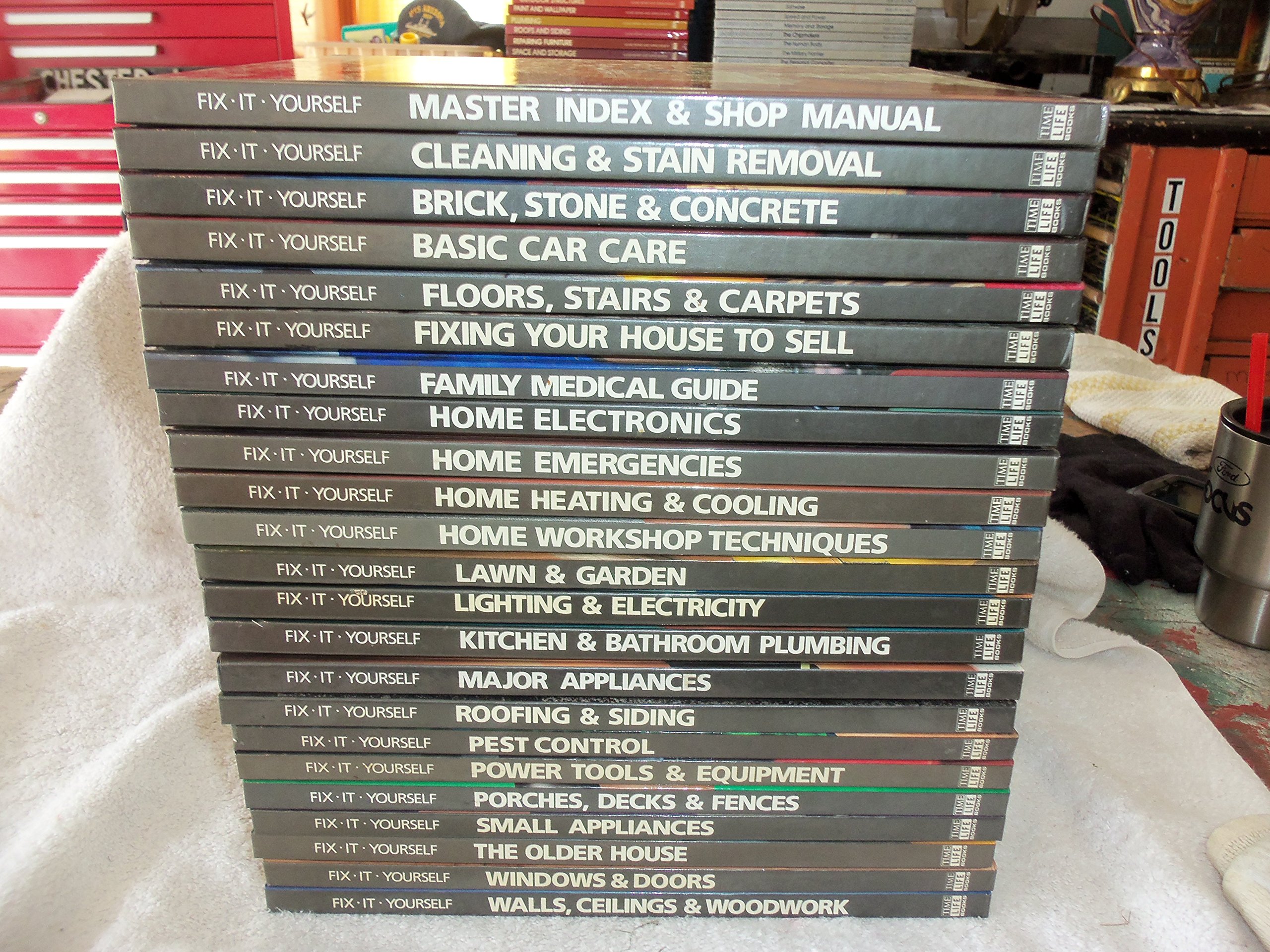 Above: Hardcover series shown stacked up.


---

Walls, Ceilings and Woodwork





Floors, Stairs & Carpets





Lawn & Garden





Fixing Your House to Sell ["diy-resources.com"]





Small Appliances





Basic Car Care





Brick, Stone and Concrete





Home Emergencies





Home Heating and Cooling





The Older House





Pest Control





Furniture





Home Workshop Techniques





Cleaning and Stain Removal





Family Medical Guide





Power Tools and Equipment





Basement and Foundation





Master Index & Shop Manual





Porches, Decks & Fences





Kitchen & Bathroom Plumbing





Roofing & Siding





Basic Car Care





Home Electronics





Windows & Doors





New Fix It Yourself Manual





Fix Your ... Plumbing





Fix Your ... Windows & Doors





Fix Your ...Lighting & Electricity

---
ALSO SEE these pages at Goodreads.com:
Time-Life Home Repair and Improvement
---