---
---
While the details of wood-frame building construction may vary in different localities, the fundamental principles are the same. The following figures, charts, and tables show established methods of construction and accepted practices used in wood-frame building construction.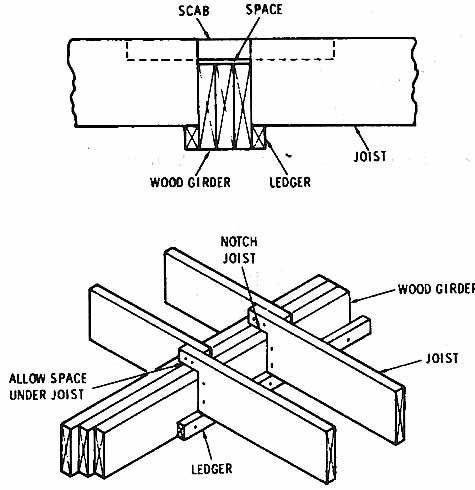 Fig. 1. (a) Connecting scab used to tie joists together. (b) Floor joists notched to fit over girder.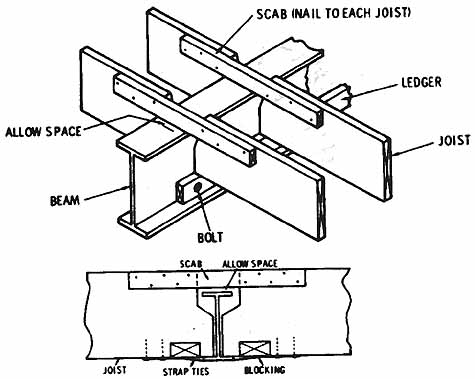 Fig. 2. (a) Floor joists resting on wooden ledger fastened to "I" beam girder. (b) Floor joists resting directly on "I" beam girder and connected at top with scab board.

Fig. 3. (a) Platform construction--details of floor joists and sub-flooring. (b) Platform construction--wall studs with let-in bracing and double top plates.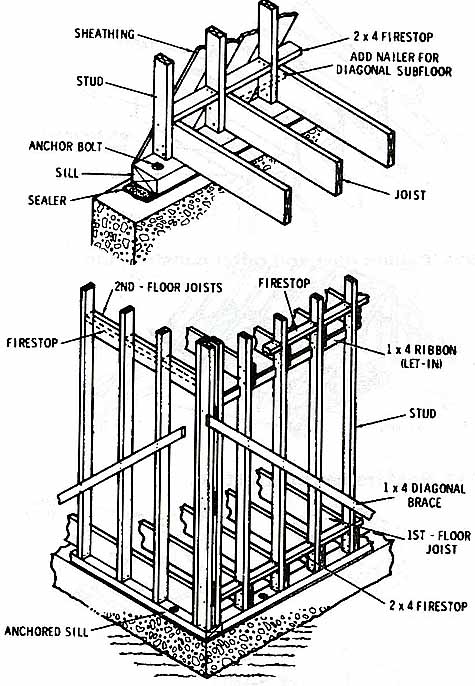 Fig. 4. (a) Balloon-frame construction-wall studs and floor joists rest on anchored sill. (b) Balloon-frame construction-second-floor joists rest on 1" x 4" ribbons that have been let into the wall studs. Fire stops prevent spread of fire through open wall passages.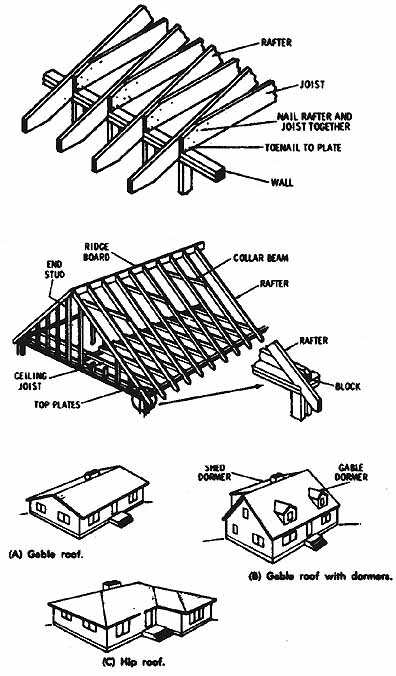 Fig. 5. (a) Ceiling joist and rafter construction. (b) Roof frame construction. (c) Frame roof styles.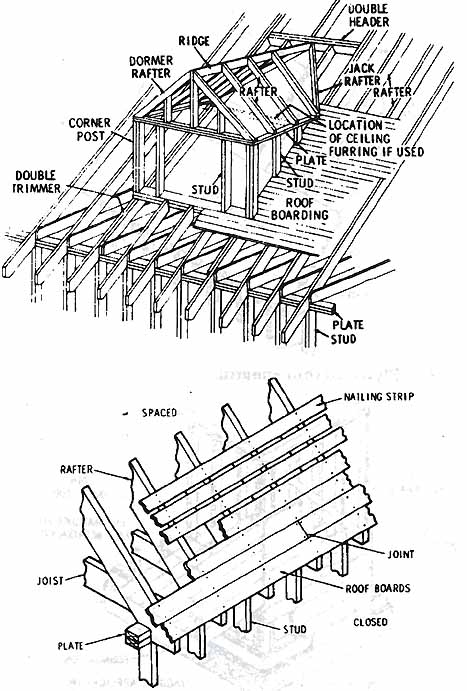 Fig. 6: (a) Dormer-frame construction. (b) Board roof sheathing-spaced for wood shingles or closed for asphalt shingles.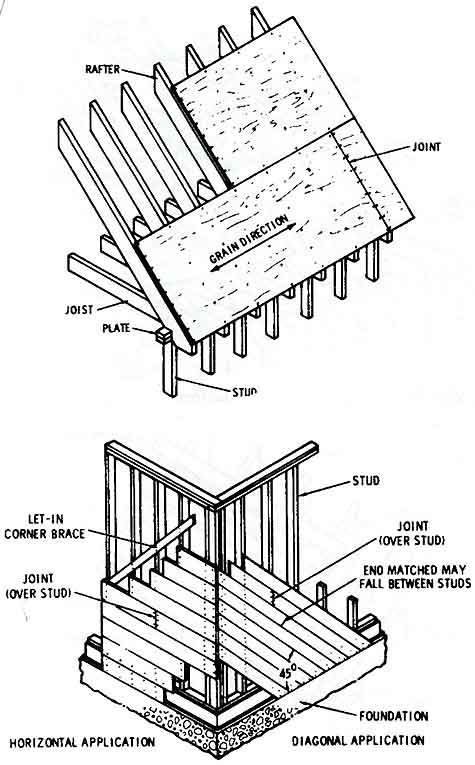 Fig. 7. (a) Plywood roof sheathing. (b) Horizontal or diagonal applied board wall sheathing.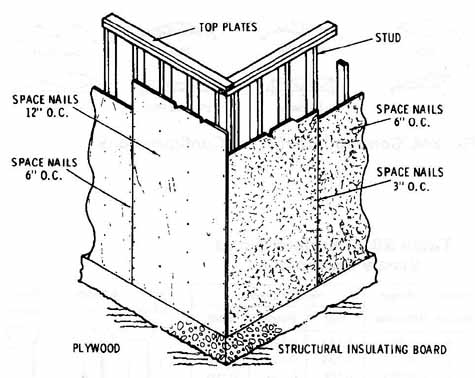 Fig. 8. Plywood or insulating board wall sheathing.
Home • •