---
---
Reviewing Existing Storage
Whether you're moving into a new home or revamping the one you have, it's always sensible to start with an overview of the storage in place. Walk around every room and make notes. What pieces function efficiently and are easy to keep neat, and why? What actively motivates you, and /or other family members, to use these systems properly?
---
Need to see some organization products?
Visit our online home-organization products shops:
---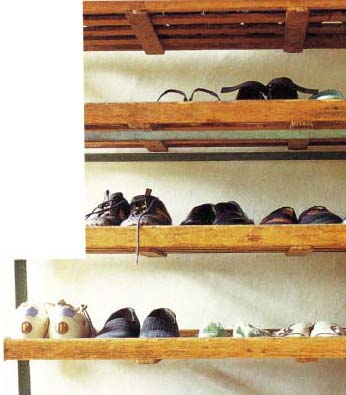 Right: Design storage to get the best out of odd "spare" areas. In this narrow hall, shallow open shoe racks, fitted floor to ceiling, take up less space than a conventional closet.